Kodai Darshan
April 26, 2009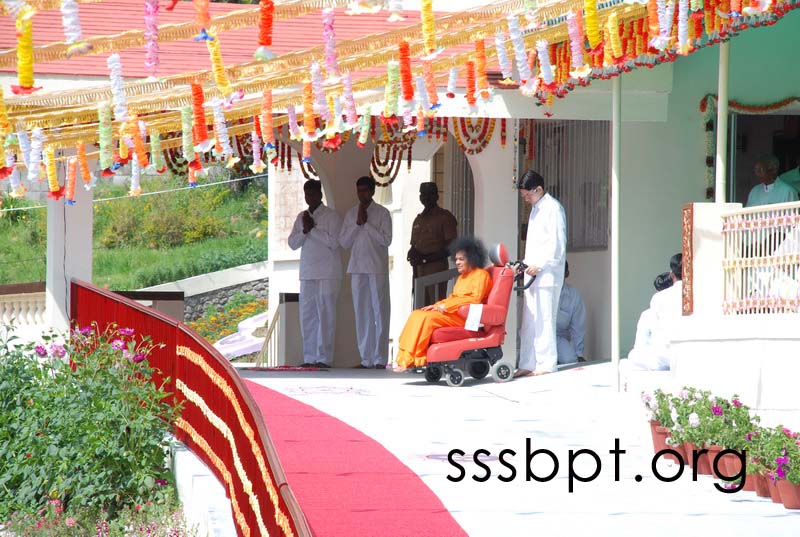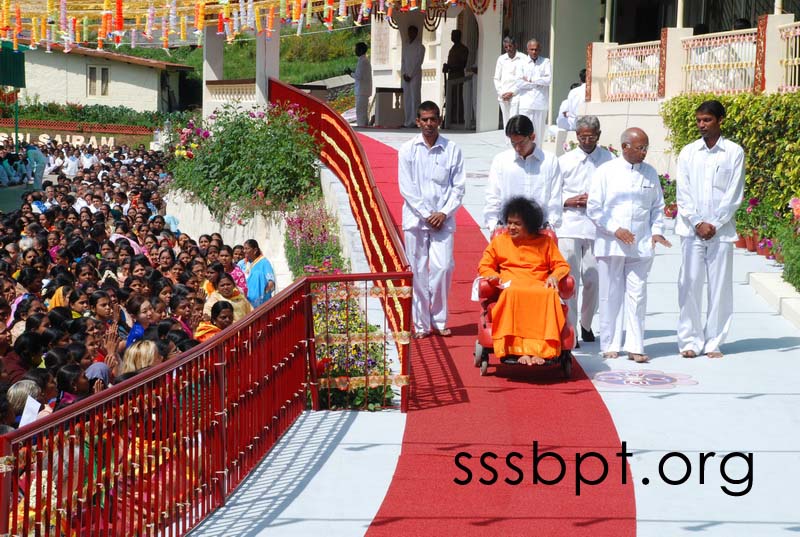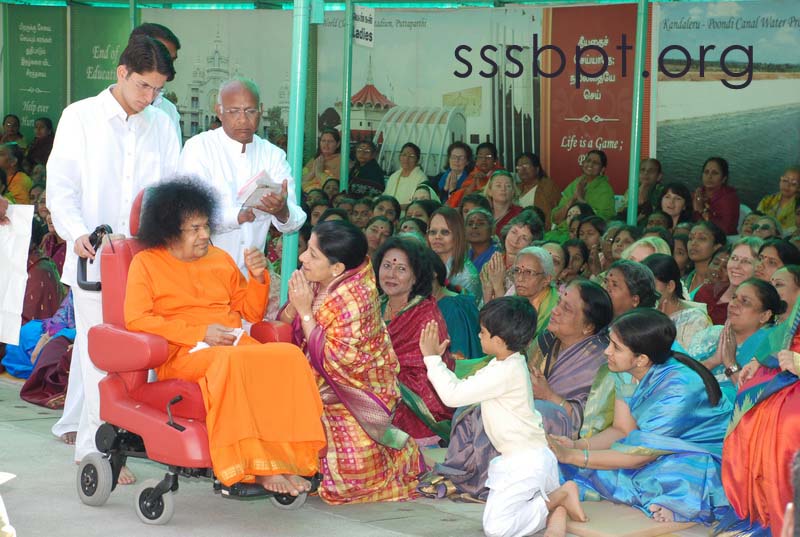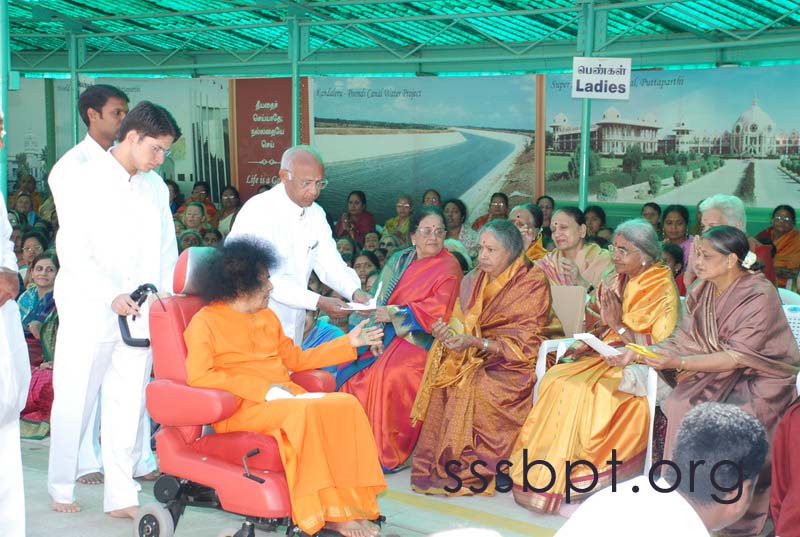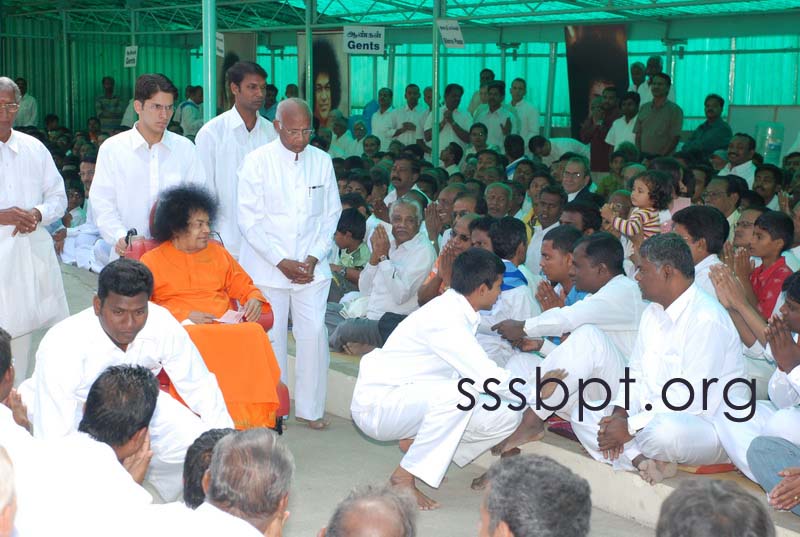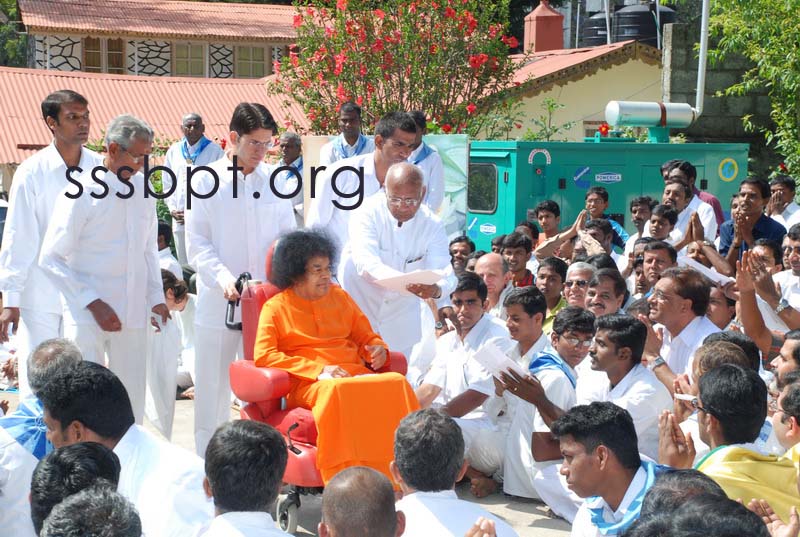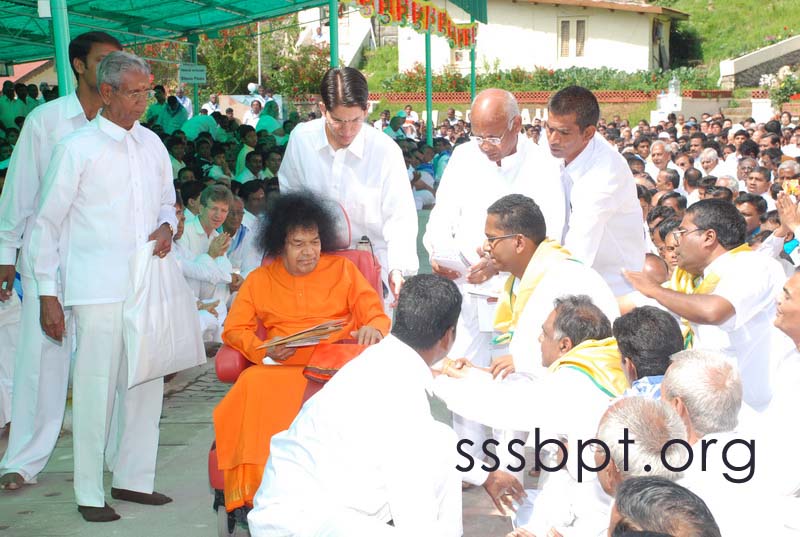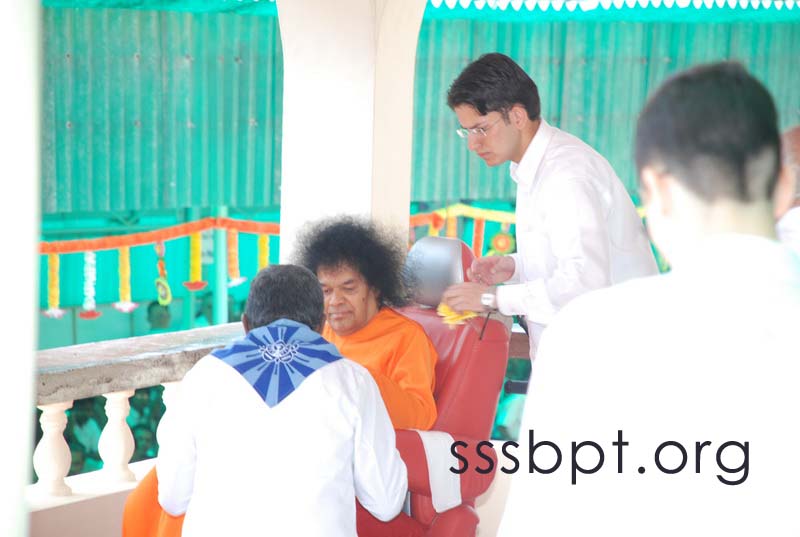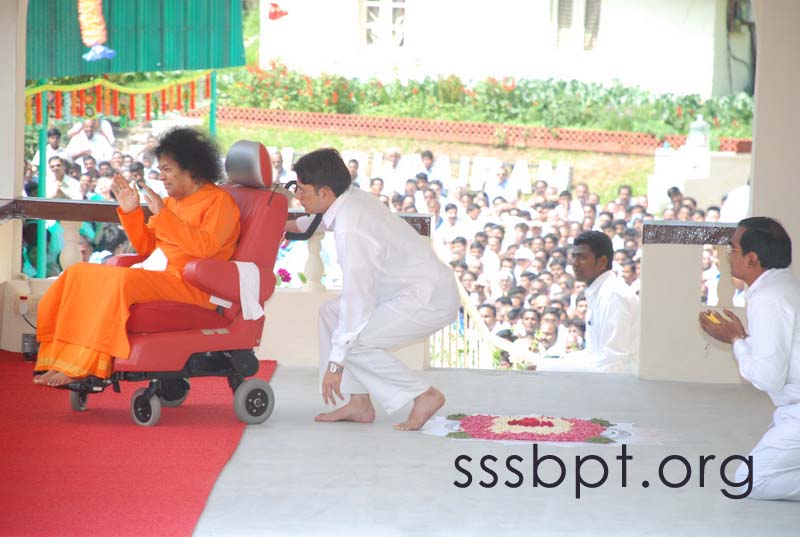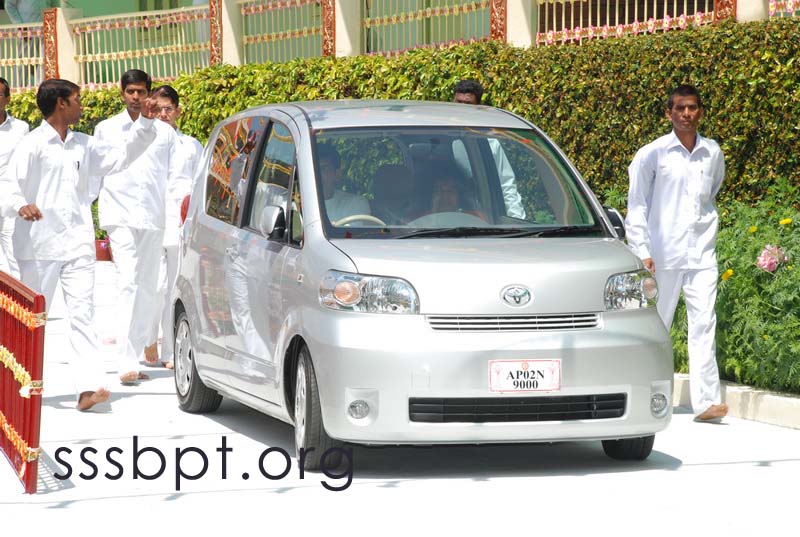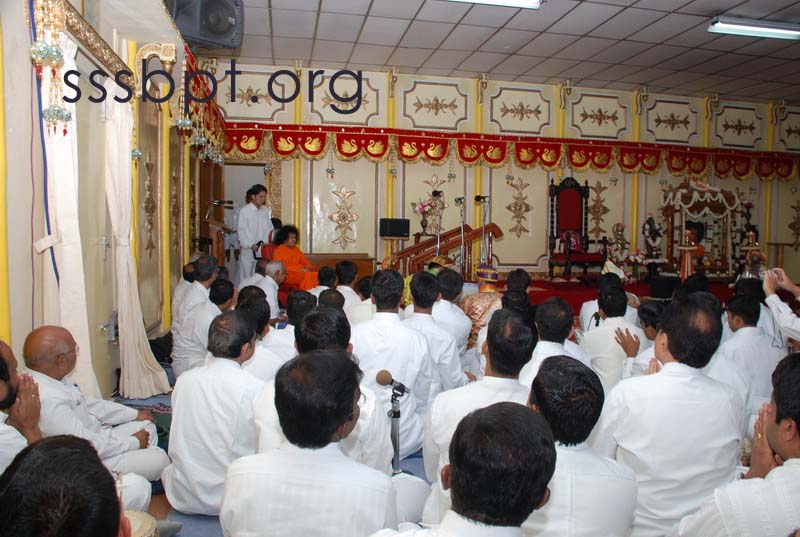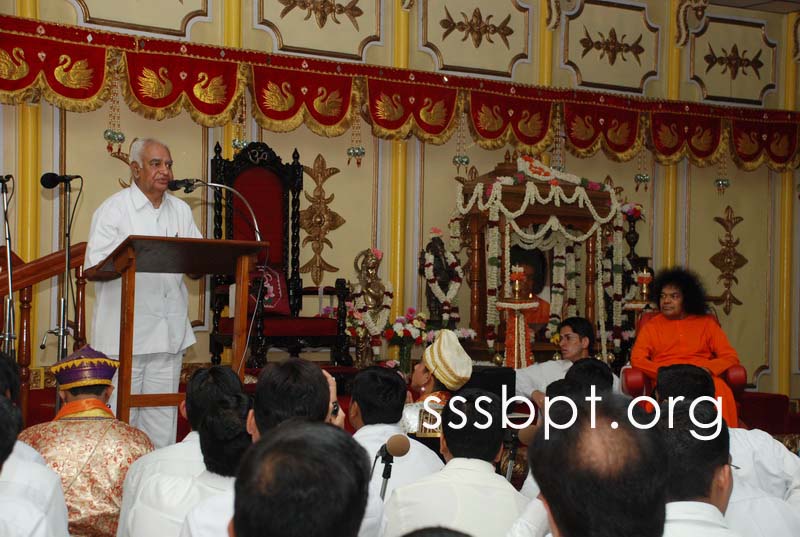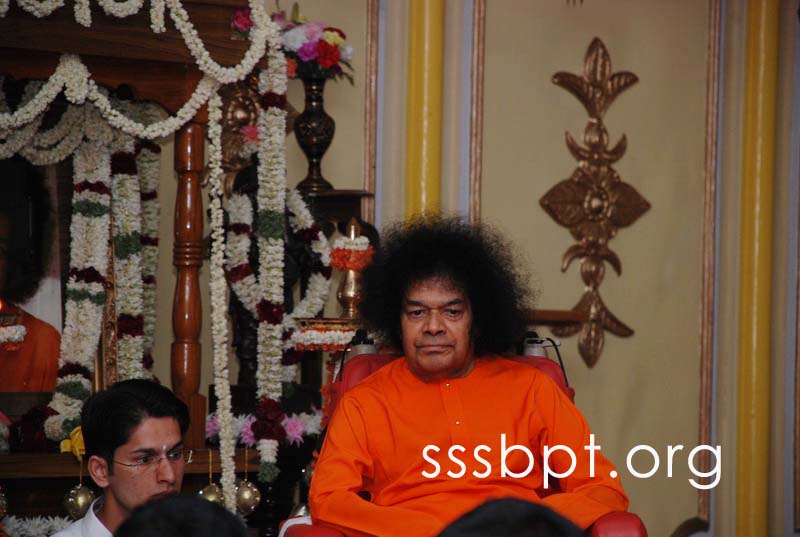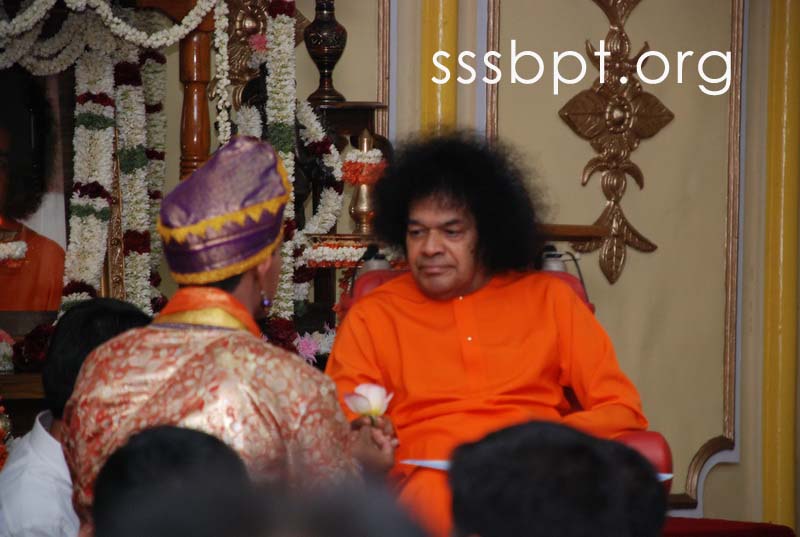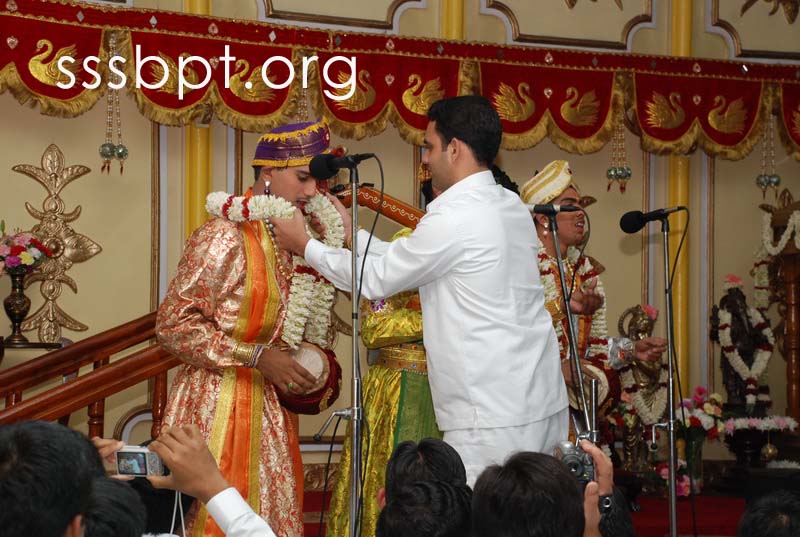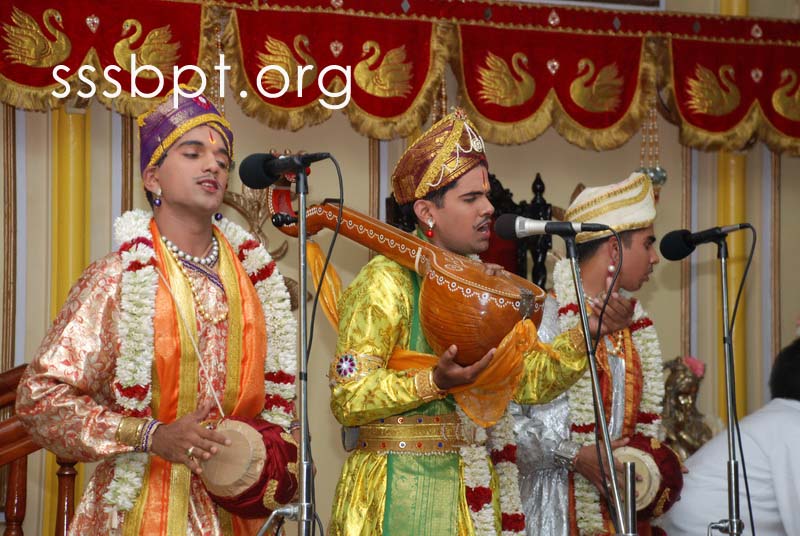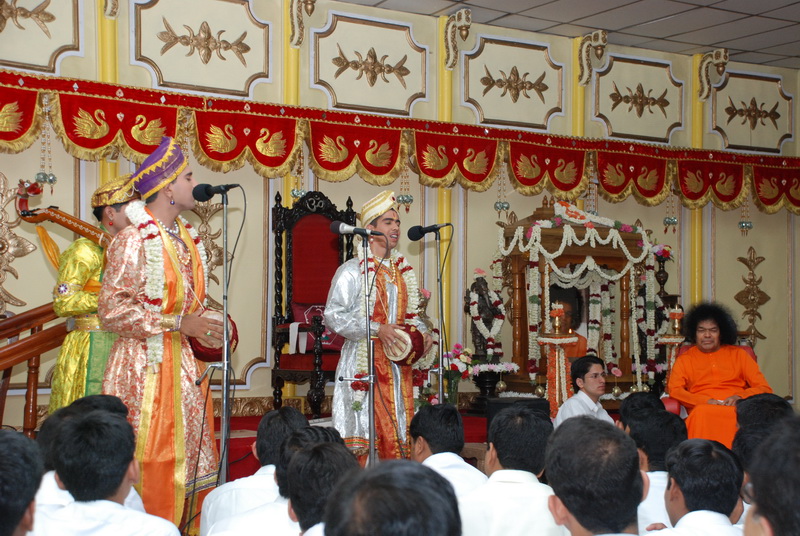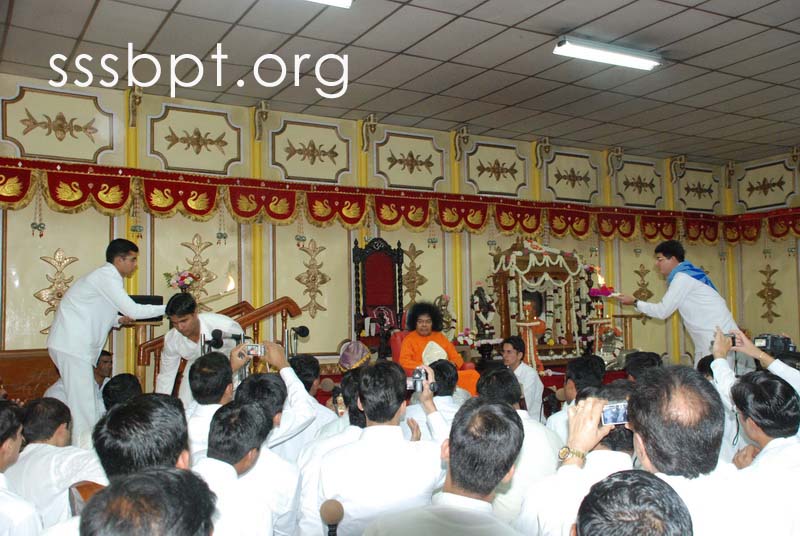 Bhajans began at 9.45a.m. and soon afterwards Bhagawan came out to grant darshan. Bhagawan out of His infinite mercy, went for a long slow round of the devotees whose numbers had swollen to more than five thousand. Bhagawan graciously accepted a flower of love offered by the state medical co-ordinator. Prasadam was blessed and distributed to the devotees as Aarathi was offered by a District President.
Evening session commenced with bhajans at 5.45 p.m and upon Bhagawan's arrival, at His special instructions, Prof. G.Venkataraman presented intricate details of the Burra Katha, a typical andhra folk art. The main singer with the tambura is called Gayapdu & the supporting artists Rajakeeyam.
After the introduction the presentation started at 6.05 p.m. Shirdi Sai Baba's birth and childhood stories were not known to anyone until the same were revealed by Bhagawan. And the evening session witnessed yet another wonderful Burrah Katha presentation, this time on the birth and life of Shirdi Sai Baba.
In Pathri village, the part of nizam kingdom, there lived a very pious Brahmin couple called Ganga Bawa and Devagairiamma. They were childless and one late evening a very old man came to the house asking for food and lodging. Devagairiamma attended to his needs respectfully but when he asked for pada seva, she sought help from the neighbours. None was forthcoming and then all of a sudden a lady came and agreed for padaseva. The twosome then revealed that they were Lord Shiva and Mother Parvathi come to bless the pious lady with the boon of Shiva being born to her as the third child.
Upon his return Devagiriamma's husband was amazed to listen to the story. When she was pregnant for a third time, he decided to leave home and to do penance. Pregnant as she was, she too followed him leaving her two children with a neighbour. The baby that was born was left wrapped in a cloth and was picked up by a childless muslim couple. This happened in 1853. The child brought up in the muslim tradition was later sent to Venkusa Ashram.
Though he appeared as a lad of twelve under a neem tree at Shirdi, the lad left the place for some time and later arrived at Shirdi once again with a marriage party. He stayed on performing many miracles. He Stressed on Hindu - Muslim unity which he exemplified in his life alternately occupying a temple and a mosque. Dhu­ni, burning continuously at Shridi produces ash and Parthi Sai creates vibhuthi. Shridi Sai lived upto the riped old age of 83 and promised to come back after 8 years. Thus, the two Sais are a continuum which will culminate in the coming of Prema Sai. Both Sais have insisted on Namasmarana as the only way to liberation. This colorful and melodious presentation was offered at the Lotus Feet of Bhagawan by three students from Sri Sathya Sai University, Sai Prabhakar, Aravind Sai and Sai Raghuram. After some bhajans Bhagawan received aarathi before retiring to His Abode.